Whether you are looking to increase website visitors, expand online sales or extend your mobile reach, we can help. elfo offers immersive solutions that provide direct response and customer acquisition for performance marketers. Our services are designed to give you 100% fully-transparent access to connect with target audiences across different channels and devices ensuring there is no uncharted territory for your digital promotion and brand awareness.
Marketing planning

Achieve your business goals with our performance-based marketing technology

Lead generation

Build your customer database and reach out to who matter

E-commerce Marketing

Grow sales and acquire new customers

App Marketing

Market your app and increase the usage
elfo is a martech company that offers integrated performance-based solutions for your digital marketing. It was founded on the idea that a client should be able to rely on one agency to handle all of its digital marketing.
We deliver expertise in scaling your brand and business in the digital space so you could focus on whatever you want.
A spinoff of Forest Interactive, elfo brings a full range of knowledge with an extensive background in the vibrant tech landscape and access to vast array of networks with Mobile Network Operators, Content Providers, Government Agencies, Consumer Groups, Enterprise, and Content Partners across Asia, the Middle-East and the USA. The company also has a strong foothold in Indonesia and Malaysia via a strong partnership with Forest Interactive.
Our Philosophy : Creating Marketing Excellence
elfo's mission is to help clients strive and achieve impactful marketing driven by performance-based technology and solutions. At elfo, we believe the success of our company lies in the success of our clients.
We treat their business like it's our own – we believe that this builds long-term excellence for our clients.
Our values define who we are. We have put a common set of values at the heart of how we do business and they are manifested in our work ethics and we share the same with our clients:
Passion – We go the extra mile in all we do and we take pride in doing a great job
Accountability – We do what we say we'll do, we build trust through honest and ethical approach

Innovative – We act upon opportunities and strive to redefine the standard of excellence in everything we do

Growth – We are committed to continuous growth and development where ideas can blossom, people can thrive and success can flourish
elfoMobi is an affiliate marketing network where we create an ecosystem for affiliates and advertisers to win together.
elfoMAP provides a marketing automation platform and services for you to optimize your email marketing campaigns and engage your customers more effectively.
Digital Marketing Services
As a business owner or a marketer, problems like moderate website traffic, high advertising costs, not enough leads and sales are few of the many hurdles you would be facing. At elfo, we provide digital marketing services for profitable customer acquisition at lower costs. From planning a digital strategy that fits your goals, to running and managing your campaigns. Our services include:
Digital Marketing ​Strategy
Media & Analytics​ Measurement​
Creative Strategy​ & Solution

Honda Angkasa
Reaching new high-value customers with automation
Maximize awareness

Reach the right audience with behaviour targeting

Drive users to call or send PM
Use Social Retargeting feature

Use various targeting types on Facebook Ad

Serve ads to consumers near the showroom and competitor site
More engaging than previous campaign
Wallet Codes
A full stack for true data-driven marketing
Acquire new customers as efficiently as possible

Increase creative relevancy for consumers

Generate new sales
Programmatically bid for customers with the right targeting

Strategized various targeting on AdWords, Doubleclick bid manager and Social Ad
Total nett revenue ROI from the initial phase
Continuing the brand awareness

Increasing number of website visits

Generating sales to marketplace
Programmatically bid for customers with the right targeting

Strategized various targeting direct to marketplace
Over 200,000 website visits in 2 months campaign duration​
Astralife​​
Lovelifeheroes.id / Insurance
Interact people to read the campaign's story​

Increase number of participant​

Generate leads
Making mobile user friendly.​ The web will be accessed by using mobile phone, so we help making for the best user experience for the taxi passengers
700 website visits organically with 50% Lead generation within 2 months
Watsons​​​
watsons.co.id / e-commerce
Educate the promo campaign

Number of views​

Generate visits to website
Create 4 different video to describe health & beauty products on discount​

Do the placement on youtube​
Be the part of watsons digital successful 12.12 campaign to achieve 400% ROAS with 20% click from video ads within 1month​
Upcoming Event
Digital Summit SEA Jakarta
Venue :
Jakarta, Indonesia
Date :
September 2-3, 2020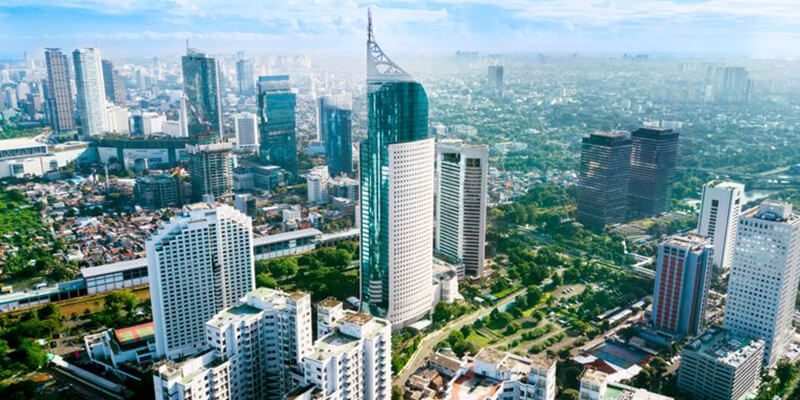 Careers
Working at elfo is more than just a job, it's an opportunity to be a part of something bigger
elfo is formed by a passionate team of people who understands the flexibility of the digital marketing ecosystem. We are a bunch of programmatic experts, creatives, marketers and experienced
digital players working collaboratively with a strong focus towards a common goal to produce tangible outcomes.
At elfo, people are our greatest strength. We strive to recruit and retain a diverse workforce,
valuing every unique perspective of all employees.