KUALA LUMPUR — elfo, a MarTech company that offers integrated performance-based marketing for businesses, joins the MDEC Global Acceleration and Innovation Network (GAIN) programme.
Launched in 2015, the programme is an exclusive initiative by MDEC's Enterprise Development Division to fuel Malaysia-headquartered tech companies to soar globally.
With the digital economy expected to become a key driver of the nation's growth, it is imperative that Malaysia is prepared to embrace digital shifts. As such, elfo is now an MDEC GAIN member to expand its expertise and offer its services to potential clients who are in line with MDEC's vision to champion Malaysian-headquartered tech companies.
"We are privileged to become a member of this MDEC GAIN programme," said Sri Yosephin, Head of elfo. "Being able to be a part of a community of tech champions will allow us to gain better access and expand our pool of partners globally, which will help us grow our network regionally and internationally."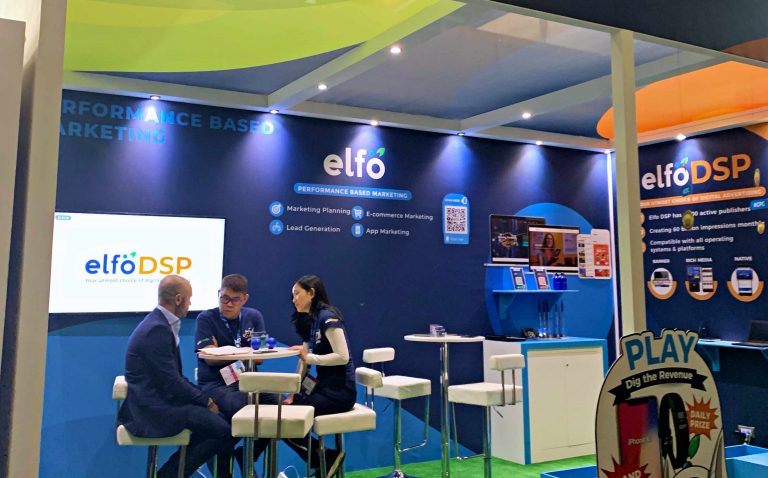 elfo exhibited one of its products, elfoDSP, a programmatic media buying platform,
at MWC Barcelona 2019.
MDEC's priority is to accelerate the growth and development of start-ups and scaleups, providing them with the much-needed investment, mentorship, and training opportunities. It believes the nation's entire digital economy will benefit while strengthening Malaysia's positioning as Digital ASEAN's heartbeat.
"We are excited to be utilizing the resources and any leverages that will be made available to us, to help elfo reach its business goals," continued Yosephin. "We want to be known as the company of choice for digital solutions in Southeast Asia and other regions."
Malaysia Digital Economy Corporation (MDEC) is a government agency under the Ministry of Communications and Multimedia Malaysia's purview to lead Malaysia's digital economy forward. Incorporated in 1996 to oversee the MSC Malaysia initiative's development, MDEC's primary mandate today is to accelerate digitally-powered businesses, digitally-skilled Malaysians, and digital investments in Malaysia.
###
About elfo (as of February 2021) 
elfo is a MarTech company that offers integrated performance-based marketing for business through its range of products and services. Since its inception, elfo has helped brands achieve digital marketing goals by driving conversions through innovative products, ad platform technology, and strategic digital marketing management. elfo's range of products provides solutions for email automation, messaging solutions, landing page builder, etc.  
As of 2020, elfo has connected with over 200 exclusive partners worldwide including mobile network operators, content providers, government agencies, and enterprises.  
For more information, please visit elfo corporate website at elfo.com.
Follow elfo on LinkedIn, Instagram, Facebook, and YouTube.
Media Contacts: 
elfo Press Bureau 
C-5-1, Megan Avenue 2, Jalan Yap Kwan Seng,
Kuala Lumpur, 50450, Malaysia. 
+603 2781 8468
[email protected]