KUALA LUMPUR – elfo Sdn Bhd has been recognized once again for excelling in the marketing tech (martech) industry. This time, the company is awarded the Best Marketing Technology 2020 at South East Asia Business Awards 2020. The award is hosted by APAC Insider Magazine honoring businesses and enterprises regarded as the driving force behind the region's continued growth and success.  
"This award definitely goes to our team at elfo who has been working all these years relentlessly," says elfo Indonesia Country Director Dynna Tresnasari. "It's a testament to our commitment to helping our clients and partners to scale their brands and businesses in the digital space. Earlier this year, we've taken major steps to improve our focus on developing technologies for digital marketing products to drive results which can be tailor-fitted to every business."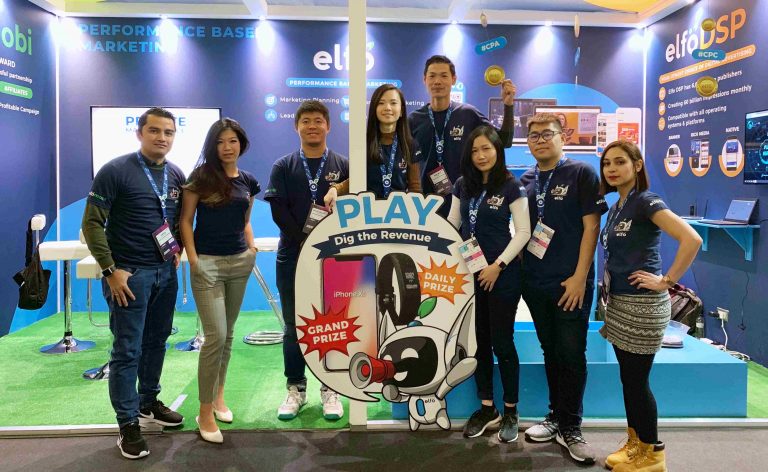 Since its founding in 2018, elfo has explored new ideas of technological advancements from SMS to OTT and eventually towards digital media. To date, the company has successfully launched a wide range of digital marketing products which includes elfoA2P (SMS marketing), elfoAIM (landing page builder), elfoDSP (Demand Side Platform), elfoMobi (affiliate marketing), elfoMAP (email marketing), and recently elfoBOT (chatbot integration).  
An independent judging panel took note of all of the supporting documentation supplied via nominees and an online voting system. They then conduct their own merit-orientated research to verify the information and make a recommendation. Awardees must be able to demonstrate expertise within their field, dedication to client service, and/or commitment to excellence and innovation.  
Despite being a start-up company, elfo has helped numerous clients in different industries to grow their digital assets with its latest technology. With a strong foothold in Malaysia and Indonesia, the company is looking to expand its business to other countries in the region, leveraging its innovations for more brands and businesses. 
To learn more about elfo's products and services, visit elfo.com. 
### 
About elfo (as of June 2020)
elfo is a digital solutions provider that offers integrated performance-based digital marketing solutions for businesses. Since its inception, elfo has helped brand owners achieve their digital transformation goals through innovative ad platform technology and strategic digital marketing management. As of Q4 2019, elfo has connected to over 200 exclusive partners worldwide including mobile network operators, content providers, government agencies, consumer groups, and enterprises.  
Stay updated with elfo on LinkedIn, Instagram, Facebook and YouTube.  
For more information, please contact:
elfo Press Bureau
Address: Unit C-5-1, Megan Avenue 2, Jalan Yap Kwan Seng, 50450 Kuala Lumpur, Malaysia.
Phone: +603 2781 8468
Email: [email protected]
Website: elfo.com