A total of 40 telecom service providers from across the world have been selected under 47 categories for the 2020 edition.
Kuala Lumpur – Malaysia's digital solutions provider, elfo, is delighted to have made the shortlist for Best SMS Platform Provider – Wholesale Solution at the forthcoming 4th annual CC Global Awards Berlin 2020. The Awards will be presented during the Central and Eastern Europe (CEE) 2020 GCCM on 25 August at the Marriott Hotel in Berlin.  
This esteemed event brings together both regional and global operators to celebrate achievements and the best players in the industry, recognizing innovators from around the world for their contributions in the telecommunications industry.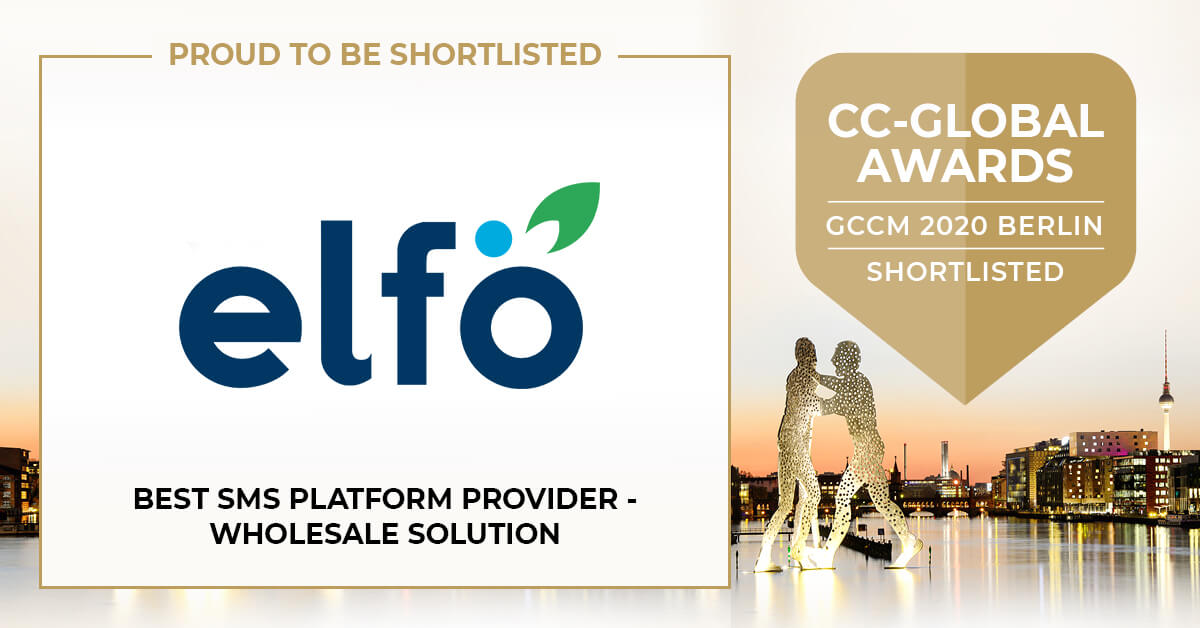 "To be nominated for this prestigious award is such an honour. It reflects our depth of expertise, operational excellence, and unwavering commitment to developing innovative platforms that drive conversions and generate leads and revenue. Our team at elfo will continue to work diligently to ensure clients' satisfaction at all times. This nomination from a reputable global industry networking platform such as Carrier Community is a real boost for us especially during these difficult and unprecedented times," says elfo Director Johary Mustapha.  
The product which has made the company enlisted for the award is Globe Bulk SMS. It is one of the main SMS Aggregators for major mobile operators in Malaysia and has established connections with more than 100 exclusive partners worldwide. As a web-based SMS broadcast management platform provider, Globe Bulk SMS has helped businesses to widen their reach to mobile subscribers across Asia, Europe, and America regions.  
###
About elfo
elfo is a digital solutions provider that offers integrated performance-based digital marketing solutions for businesses. Since its inception, elfo has helped brand owners achieve their digital marketing goals by driving conversions through innovative ad platform technology and strategic digital marketing management. As of 2019 fourth-quarter close, elfo has connected to over 200 exclusive partners worldwide including mobile network operators, content providers, government agencies, consumer groups, and enterprises.  
Stay updated with elfo on LinkedIn, Instagram, Facebook and YouTube. 
For more information, please contact:
elfo Press Bureau
Address: Unit C-5-1, Megan Avenue 2, Jalan Yap Kwan Seng, 50450 Kuala Lumpur, Malaysia.
Phone: +603 2781 8468
Email: [email protected]
Website : elfo.com