Kuala Lumpur, 3 March 2020 – In light of recent developments, the GSM Association (GSMA) has decided to cancel this year's Mobile World Congress (MWC) Barcelona. Despite the unfortunate announcement, the team at elfo has decided to push through with all meetings and business events set up for MWC.
The announcement, released on the 13th of February, was made by GSMA in response to the growing health concerns brought about by the coronavirus disease 2019 (COVID-19). As such, exhibitors and companies who were supposed to take part in the event are now scrambling to make amends for the unfortunate situation.
With the unfortunate cancellation of this year's MWC Barcelona, Telemedia has decided to organize #unofficialMWC. The invitation of calling for sponsors and attendees was quickly spread and as a result, more than 850 delegates, including elfo, are finding their way to Barcelona.
This opportunity to meet and network in some of Barcelona's hottest tourist destinations is something the team at elfo could not afford to miss. The team consists of elfo President Johary Mustapha, elfo Product Manager Sri Yosephin, and elfo Marketing & Business Development Jesmin Merlin.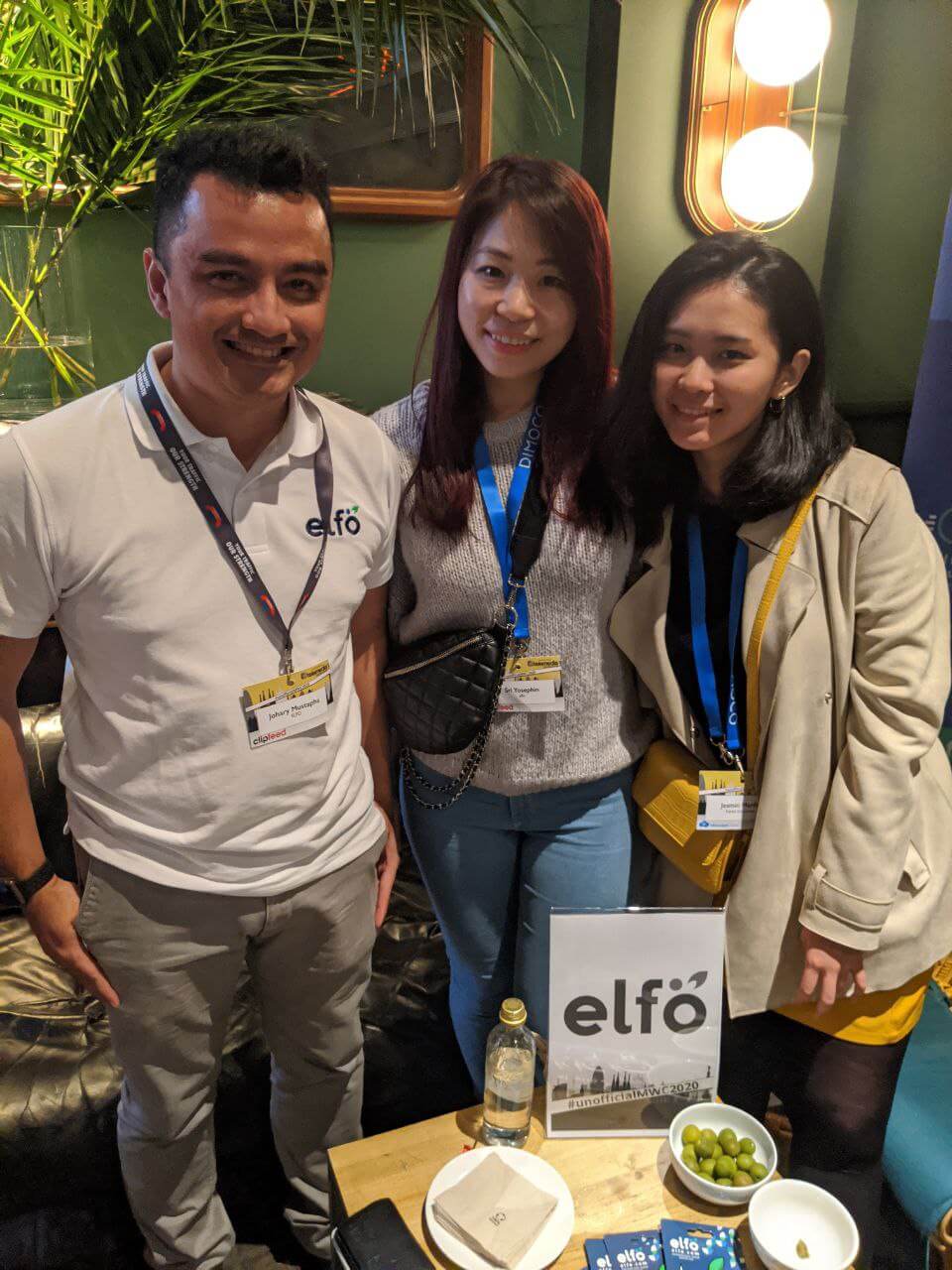 "100,000 people cancelled the trip to Barcelona, but we made it. #unofficialMWC was a precious time meeting industry leader all over the world and sharing about the possibilities that we can do in the tech industry, especially digital solutions. We at elfo believe that we can offer excellent digital marketing solutions even in the midst of the COVID-19 outbreak. Business, after all, never rests," said elfo Product Manager Sri Yosephin.
elfo is experienced in digital solutions backed by proven methods and products guaranteed to increase business ROI and visibility of clients in today's digital landscape. The team brings with them elfoA2P, a scalable SMS messaging platform able to reach a target audience; elfoDSP, a programmatic platform that empowers the digital advertising industry in driving awareness, engagement and leads; elfoMobi, an affiliate network that provides clients with the best traffic performance as well as quality leads; and elfoAIM, elfo's proprietary landing page builder.
###
About elfo
elfo is a martech company that offers wide range of Digital Solution tools for business clients. A spinoff of Forest Interactive, elfo brings a full range of knowledge with an extensive background in the vibrant tech landscape and access to vast array of networks with Mobile Network Operators, Content Providers, Government Agencies, Consumer Groups, Enterprise, and Content Partners across Asia, the Middle-East and the USA.
elfo Press Bureau 
Address: Unit C-5-1, Megan Avenue 2, Jalan Yap Kwan Seng, 50450, Kuala Lumpur, Wilayah Persekutuan, Malaysia.
Phone:   : +60111169166/ +60321622728 (Ext:236)
Email       : [email protected]
Website : elfo.com