Apresiasi sebagai the Best Marketing Technology dan the Best Digital Marketing Agency se-Asia Tenggara menjadi penyemangat elfo, perusahaan marketing digital, untuk terus berkarya memberikan solusi terbaik bagi para klien di era tatanan normal baru.  
Jakarta – Tahun 2020 menjadi tahun yang berat bagi hampir semua pelaku bisnis, termasuk elfo, perusahaan marketing teknologi yang berbasis di Malaysia. Namun, Juni ini terasa berbeda. Sebab, Senin (16/6/2020) lalu, perusahaan yang mengepakkan sayap bisnisnya di Indonesia sejak tahun 2019 tersebut mendapatkan apresiasi, tak hanya satu, tapi dua.
Pertama, sebagai the Best Marketing Technology 2020 dari South East Asia Business Awards yang diselenggarakan oleh APAC Insider. Kedua, the Best Digital Marketing Agency se-Asia Tenggara dari Technology Innovator Awards 2020 oleh Majalah Corporate Vision. Apresasi diberikan bagi pelaku usaha yang dinilai unggul dalam pengembangan, inovasi dan berkontribusi mendorong pertumbuhan berkelanjutan di industri teknologi se-Asia Tenggara.
Menurut Country Director elfo Indonesia Dynna Tresnasari, apresiasi ini adalah bentuk kesungguhan perusahaan memberikan solusi terbaik bagi para klien dan mitra mereka dalam meningkatkan skala brand dan bisnis di ruang digital. Apresiasi ini juga jadi penyemangat elfo untuk lebih gencar mendorong pelaku bisnis di Indonesia agar meningkatkan aset pemasaran digital mereka dengan teknologi terbaru sehingga siap menghadapi era tatanan normal baru.
"Bukan tanpa sebab. Pandemi telah menyadarkan kita semua bahwa dunia digital membantu kita lebih dekat meski terpisah jarak. Digitalisasi juga diyakini akan banyak membantu bisnis di masa pemulihan pascapandemi," kata Dynna secara tertulis di Jakarta, Rabu (24/6/2020).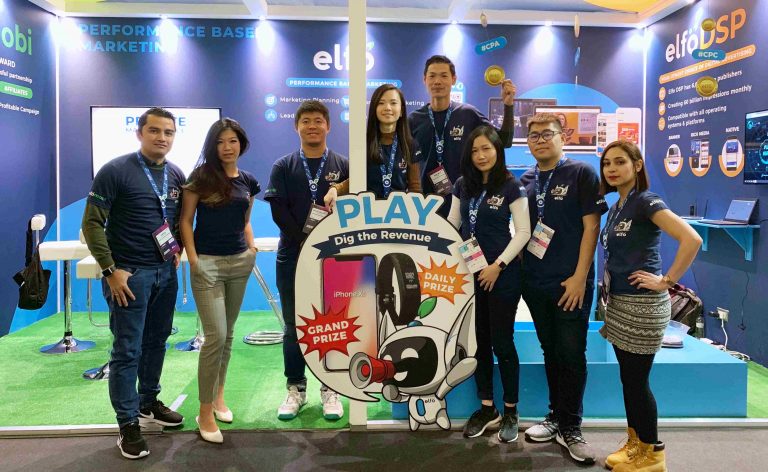 Langkah Besar 
Oleh karenanya, elfo sebagai bagian dari ekosistem teknologi digital, melalui keahliannya menyediakan solusi pemasaran digital dari hulu ke hilir, berkomitmen untuk terus berinovasi menciptakan produk yang relevan dan sesuai kebutuhan pasar.
Awal tahun ini, elfo mengambil langkah besar. Sub-divisi pemasaran Forest Interactive tersebut meningkatkan fokusnya pada pengembangan teknologi di bidang produk pemasaran digital. "Kami akan menavigasi seluruh sumber daya kami untuk membantu bisnis agar mereka tidak hanya dapt bertahan, tapi juga berkembang di masa sulit ini," imbuhnya.
elfo menyediakan layanan untuk akuisisi pelanggan yang menguntungkan dengan biaya lebih rendah seperti strategi pemasaran digital, pengukuran media dan analitik, strategi dan solusi kreatif, pemasaran media sosial, pengembangan teknologi dan web, CRM dan e-commerce.
Sejak didirikan pada tahun 2018, elfo telah meluncurkan berbagai produk pemasaran digital meliputi elfoA2P (platform komunikasi iklan SMS), elfoAIM (pembuat laman landas), elfoDSP (demand side platform), elfoMobi (pemasaran afiliasi untuk memperluas bisnis secara global), elfoMAP (pemasaran melalui e-mail), hingga yang terbaru elfoBOT (chatbot terintegrasi).
###
Tentang elfo 
elfo adalah perusahaan marketing teknologi yang menawarkan berbagai alat solusi dan layanan digital untuk klien. Antara lain, perencanaan digital, optimalisasi tingkat konversi, manajemen media sosial, pemasaran kinerja, SEO, dan banyak lagi. Sebagai sub-divisi dari Forest Interactive, elfo menghadirkan pengetahuan dengan latar belakang yang luas dalam lanskap teknologi yang dinamis dan akses ke beragam jaringan dengan operator jaringan seluler, penyedia konten, instansi pemerintah, grup konsumen, perusahaan, dan mitra konten di seluruh Asia, Timur Tengah hingga Amerika Serikat.
Narahubung:
elfo Indonesia Corporate PR
[email protected]
Temukan aktivitas elfo lebih lanjut di  LinkedIn, Instagram, Facebook dan YouTube.