Initially scheduled for in-person attendance, the company has opted for the virtual exhibition and attendance options due to travel restrictions and pandemic safety concerns.
KUALA LUMPUR, 25 JUNE 2021: elfo, a company specializing in marketing and advertising technology, advances its MWC Barcelona 2021 plans with the GSMA virtually this year, from June 28 to July 1.
Joining key industry leaders from across the globe, elfo will also introduce elfoBOT, an AI-driven chatbot, in its existing line-up of intelligent proprietary platforms to help businesses integrate into their digital channels and boost customer's engagement and satisfaction.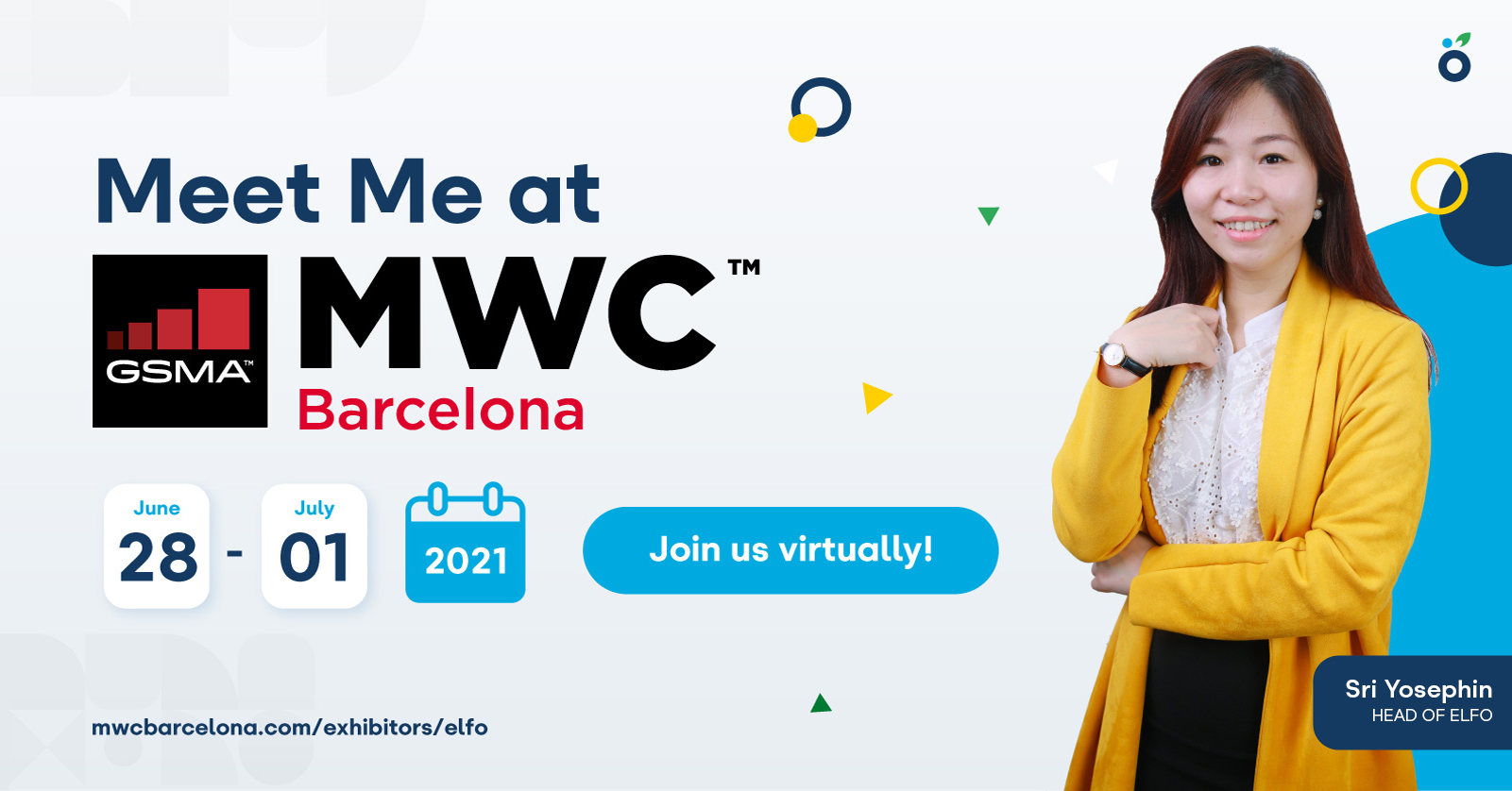 elfoBOT joins the line-up of five other digital solutions and platforms, including:
elfo's growth hacking tools, as well as advertising and campaign management platforms, will take center stage at the event to help businesses across different industries grow their digital reach, target hyper-specific audiences in real time, and automate personalized customer engagement.
"An easy-to-build platform that incorporates machine learning and natural language processing, elfoBOT joins elfo's marketing and advertising technology arsenal, to personalize automation technology," said Yosephin. "This allows for faster deployment, especially since it is accessible even for non-technical staff."
Some of the key features of elfoBOT include: 
Compatible with more than 14 popular channels such as WhatsApp, Facebook Messenger, Telegram, Twitter, etc. 
Natural language processing (NLP) with predefined natural language understanding (NLU) engine to respond accurately to requests and queries. 
Voice bots that enable voice-driven interactions through voice recognition. 
Flexible deployment models that support cloud, private cloud, and on-premise. 
Built-In Bot Marketplace that offers over 200 templates with a demo to suit different brand needs. 
As more conversations have moved online, AI-powered chatbots have been the preferred choice for customer support interactions between businesses and their customers, especially when the chatbot is intuitive and humanlike.
Besides minimizing business operation costs, elfoBOT helps maintain dynamic conversational customer service experiences by planning and mapping out both humanized and personalized interactions between the bot and users in just minutes.
"Our main goal for elfoBOT is to help our clients, whether they're SMEs or multinational businesses, rapidly deploy digital solutions by developing the simplest process of employing a customer-facing digital platform," added Yosephin, who is one of the delegates attending this year's hybrid MWC Barcelona 2021.
elfo has also invited potential and existing partners to join its delegates at the event, including U Mobile.
Connect with elfo at mwcbarcelona.com/exhibitors/elfo.
-ENDS-
About elfo   
Headquartered in Malaysia, elfo is a martech and adtech company that offers performance-driven marketing products, helping brands and businesses run targeted campaigns through simplified management. Founded in 2017 on the premise of being a one-stop agency for every client, elfo's digital expertise has helped businesses in 19 countries achieve progressive growth and measurable success.
Featuring a 360° suite of digital products, elfo offers email marketing and automation, affiliate marketing, programmatic advertising, intuitive landing page builder, chatbot, and other digital marketing services.
As of 2021, elfo is connected to over 200 exclusive partners worldwide including enterprises, mobile network operators, premium publishers, social networks, and government agencies. 
For more information, visit elfo corporate website at elfo.com.  
Follow elfo on LinkedIn, Instagram, Facebook, and YouTube.