Virtual exhibitions and conferences were commonplace in 2020. As the COVID-19 virus started to spread across borders in February, almost all on-ground events were either called off or postponed. Soon after, the majority of organizers decided to move their events online after observing that the pandemic was nowhere near its end.
Despite these challenges, we were determined to grab every opportunity to attend exhibitions and conferences, even virtually. Let's take a look back at where in the world we were throughout the year.
Europe 2020 GCCM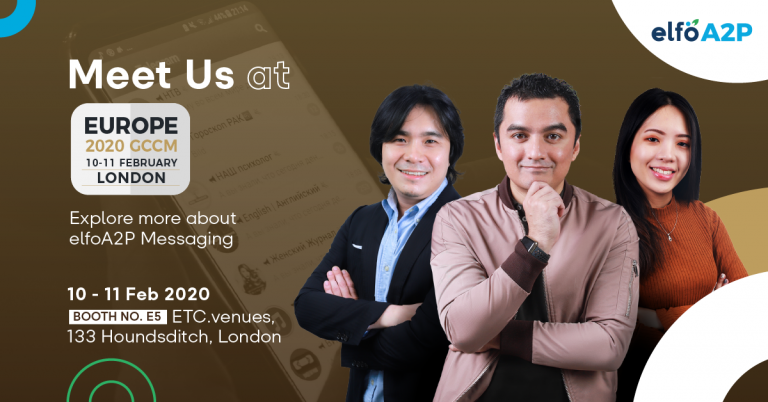 Europe 2020 GCCM took place in Etc.Venues, 133 Houndsditch, London in early February. Organized by Carrier Community (CC), the 12th annual gathering brought over 1,000 members representing more than 500 regional and international mobile operators and eco-partners to network in a private, relaxed, and exclusive environment in central London.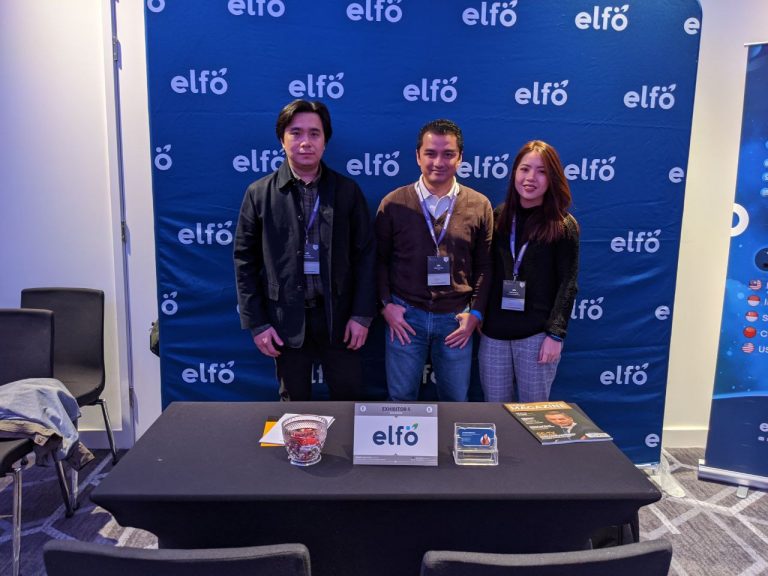 Lucky for us, we were able to make our way to London and attend the event in person as it was held before the pandemic worsened. elfoA2P, our straightforward application-to-person messaging platform was also 'present' at the two-day event, which was held on the 10th and 11th of February 2020.
#unofficialMWC2020 Barcelona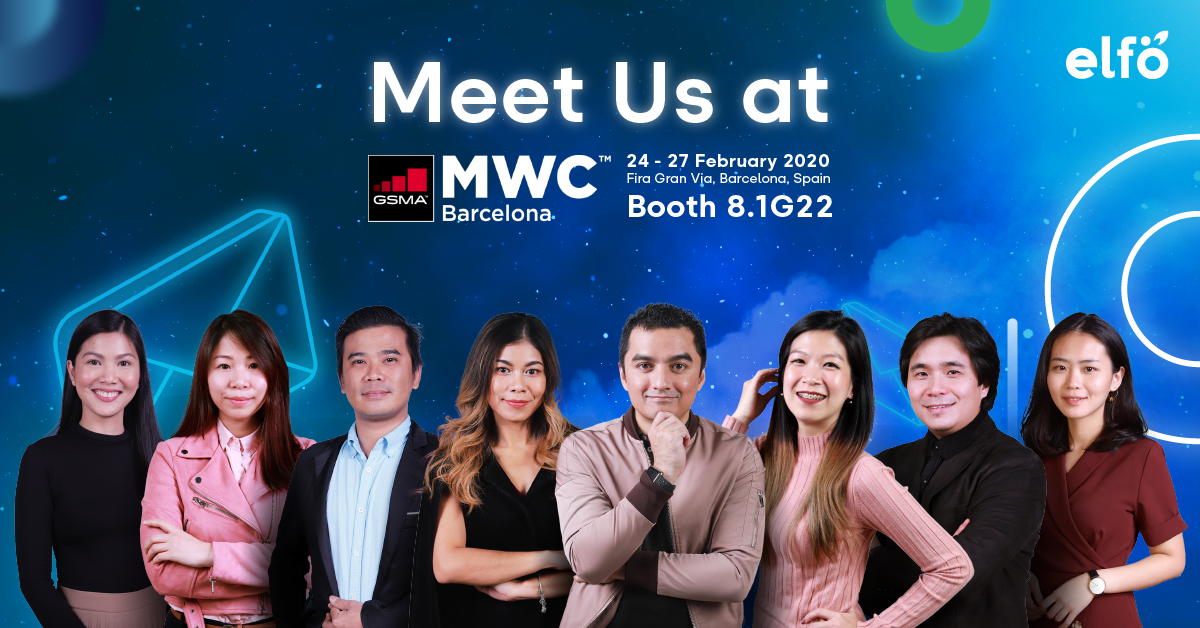 elfo was scheduled to attend the world's most influential exhibition for the connectivity industry, the MWC Barcelona 2020. However, as the situation worsened, the GSMA telecoms association had to bow to the inevitable and, for the first time in 30 years, call off the get-together which was expected to attract more than 100,000 visitors.
Hours after the announcement of the cancellation, British publication Telemedia Magazine organized its own #unofficialMWC2020, insisting that the show must go on. The invitation of calling for sponsors and attendees was quickly spread and as a result, Hola, Barcelona!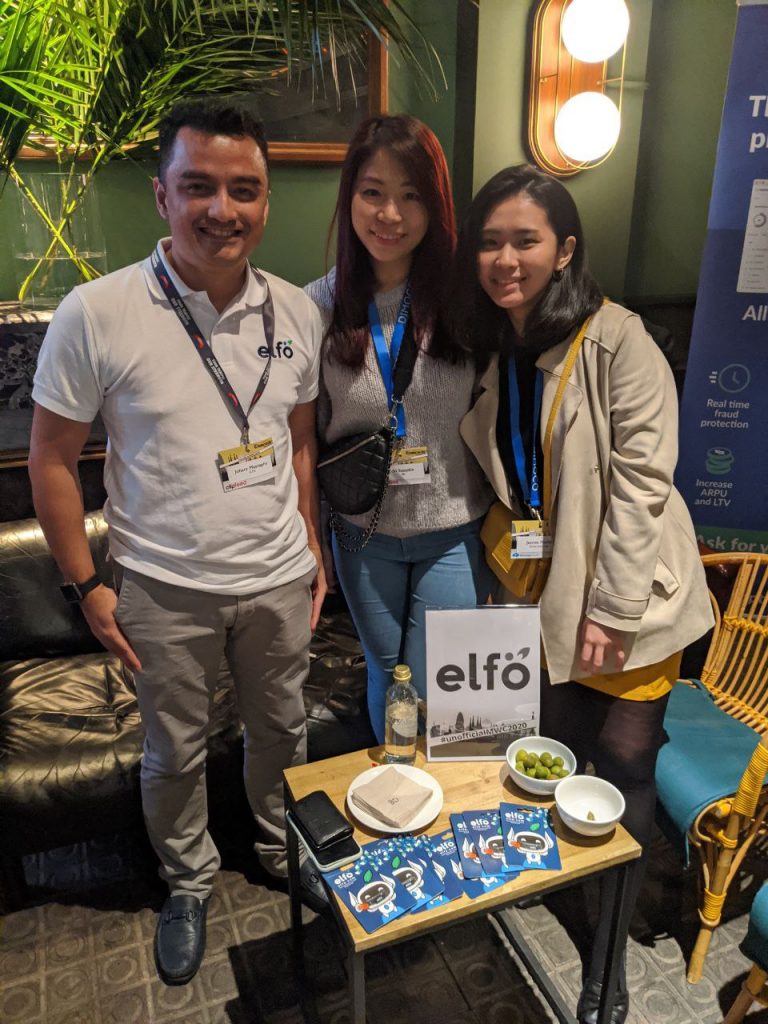 More than 850 delegates, including elfo, found their way to Barcelona. Sri Yosephin,  Head of elfo, who was one of the delegates, said: "100,000 people canceled the trip to Barcelona, but we made it. #unofficialMWC was a precious time for us, meeting industry leaders from all over the world and sharing about the possibilities that we can do in the tech industry, especially as a digital solutions provider. At elfo, we believe that we can offer unique martech solutions, especially during the COVID-19 outbreak. Business, after all, never rests."
CC-SMS Messaging 2020 Summit Berlin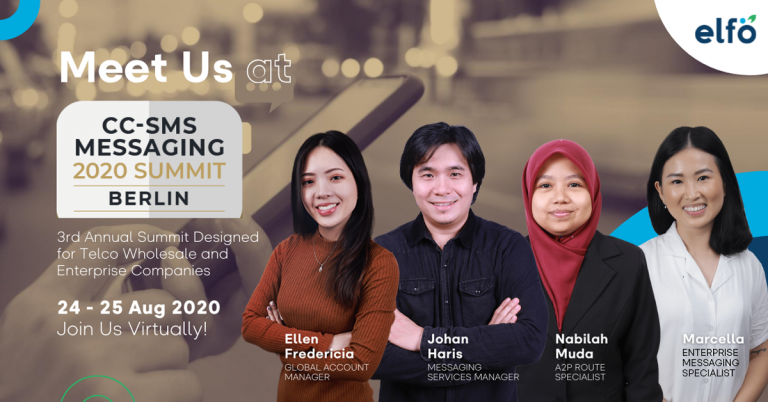 In August, elfo virtually attended another event organized by Carrier Community (CC); this time, in Berlin. The 3rd annual CC-SMS Messaging Summit brought together not only mobile network operators (MNOs), aggregators, and wholesale carriers but also leading messaging players and technology innovators to meet and network, both in-person and virtually.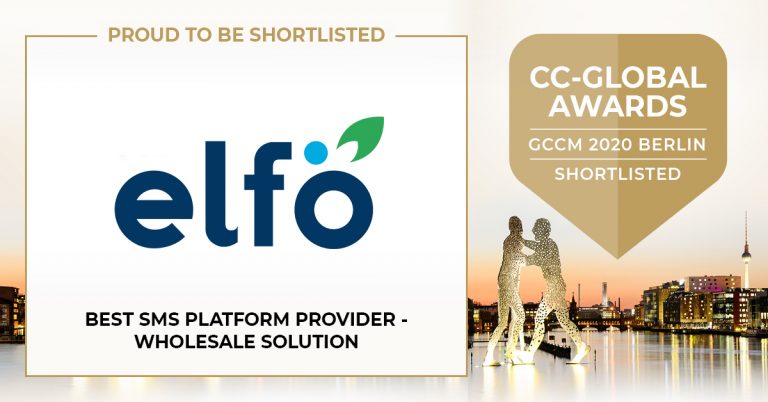 During the esteemed event, elfo also made the shortlist for Best SMS Platform Provider – Wholesale Solution at the 4th annual CC-Global Awards 2020. A total of 40 telecom service providers from across the world had been selected under 47 categories for the 2020 edition.
#MyAPEC2020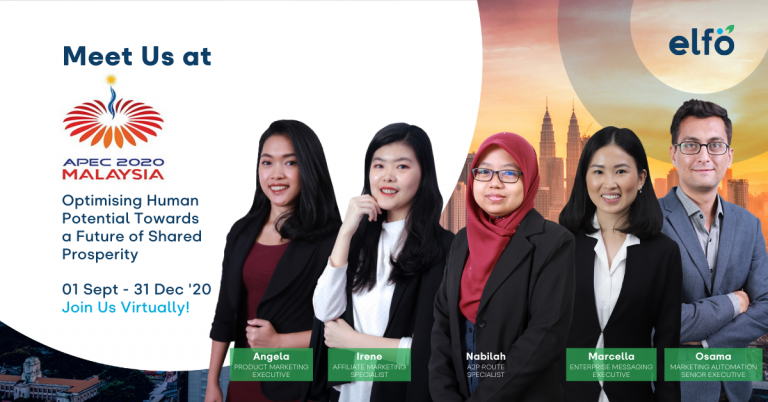 In conjunction with Malaysia as the host for 2020's Asia-Pacific Economic Cooperation (APEC), Malaysia External Trade Development Corporation (MATRADE) organized the first-of-its-kind #MyAPEC2020 Exhibition, a virtual exhibition featuring an immersive business environment such as online pitching, virtual one-to-one business meetings, and webinars.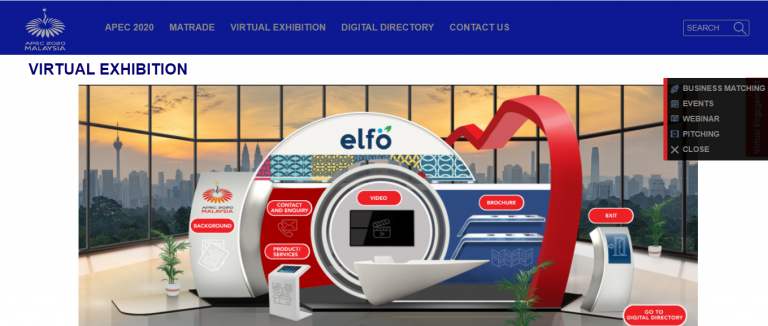 The event attracted over 6,000 registered viewers on the online platform in just under two months since it went live on September 1.
Telemedia 8.1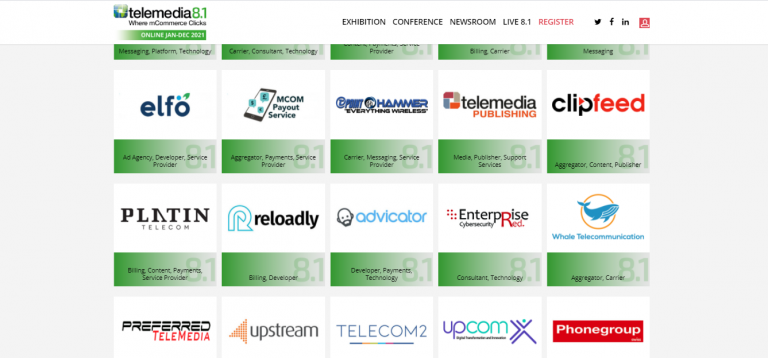 elfo ended the year with a bang by exhibiting virtually at Telemedia 8.1—the last exhibition for the year, which will remain online until December 2021. The event provided simple "gimmick-free" resources that support regular business communication and information exchange within the mobile commerce sector.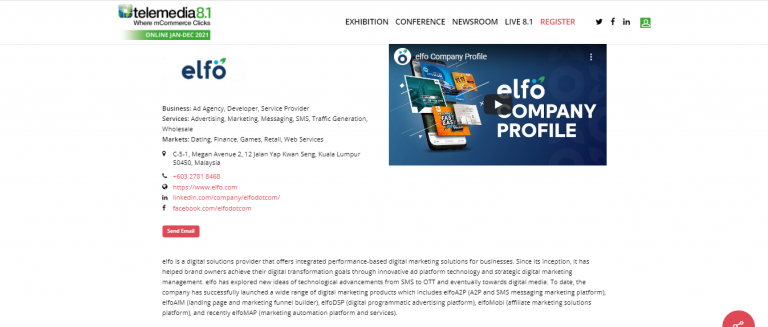 Visitors had the opportunity to browse and instantly view supplier services and specialist markets, filter searches, or look up subscriber profiles and exhibitor presentations. On top of that, visitors could also post requirements or business opportunities in the chatroom and start 24/7 networking.
Catch up with us at the next events here!