Company newsletters should not be taken for granted, even if they are "just" for your own employees and coworkers. They can be effective communication tools that keep your team informed, engaged, and entertained if you learn how to do them correctly.
Below you'll find the pointers, examples, and company newsletter ideas that you can bring back to your team immediately.
Objectives of company newsletter
Before we get into how to write great company newsletters, it's important to understand what these messages' goals are and what elements define them.
Why do you want to send your employees newsletters? Employee newsletters are popular in a variety of departments, including Human Resources, Employer Branding, and businesses in general, for the following reasons:
To inform. Information intended for affected employees is distributed through company newsletters. Regardless of hierarchical rankings, the information included is relevant and useful for targeted departments and employees.
To break down silos. Aside from disseminating pertinent information to all employees, company newsletters can also be used to foster camaraderie among employees who may be separated by cubicles, team designations, or departmental assignments and thus lack a strong sense of everyday belonging.
Provide framing and an external narrative. Every employee has a family, friends, and social circle of their own. Explaining why businesses do what they do and providing an easy way for them to be proud and spread the word can be a powerful catalyst for word-of-mouth.
Reduce email overload. A company can use the company newsletter as a more efficient distribution of information rather than sending multiple notices, announcements, or acknowledgments to various departments and employee groups.
Work together with other communication channels. In addition to other channels, your newsletter can serve as a reference for company information. They can, for example, announce or recognize the accomplishments of a specific team or department. This is typically only found on an intranet, slack, or bulletin board posting.
Grease the wheels of employee onboarding. Getting new employees up to speed on what's going on in the company is just as important for the organization as it is for the new hires. You want your new employees to feel like they're already a part of the team as soon as possible. Not only because you require their help with one of your major projects. According to a recent study, an effective onboarding process can increase employee commitment by up to 18x. This is something that your company newsletter can help you with.
Get feedback and improve employee happiness. It's easy to lose touch when teams work remotely, with a distributed team spread across multiple locations, or even when teams work in the same location but on different projects. Your company newsletter can assist you in learning more about your employees, maintaining their engagement, and retaining them for a longer period of time. Employee email surveys are an excellent method of gathering feedback. It is important to demonstrate your concern for your employees by acting on the issues raised. Email is one of the tools that can assist you in obtaining feedback and enhancing your happiness and retention.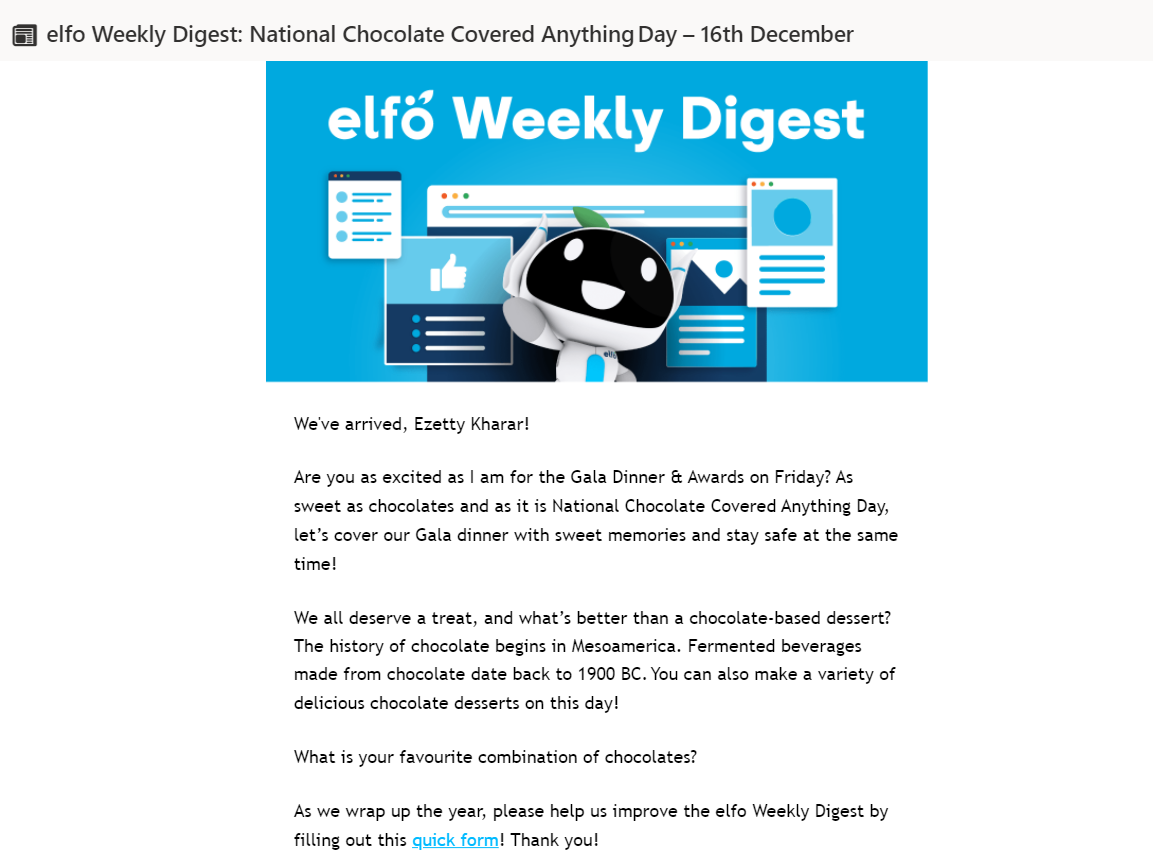 Example of elfo Weekly Digest Newsletter and asking for a feedback in a survey form
Improve your products and services. In your company newsletters, you can tickle your employees. Tickle them to give back fresh ideas through surveys – encourage them to participate in different innovative places. Workgroups, Brainstorms or Hackathons. Solutions to the challenges your company is facing are often found by anyone in the company. Email as a fire-starter to get valuable feedback from people across all departments. This includes employees who are not as prone to speak up by themselves or are hard to meet in the corridor.
Employee email engagement is a process that takes time. To accomplish this, you must maintain regular contact with them and make your emails interesting. It also has a bit of sass to it. It's ideal to have a few "golden topics," but to rotate them periodically to ensure that your emails are opened and read. Employee newsletters serve a purpose other than business. To jumpstart your internal communication efforts, here are 17 practical and enjoyable company newsletter ideas. The majority of them can be used independently or in conjunction with a company newsletter.
 1. Keep your employee newsletter short and sweet 
Today's employees are receiving 88 emails a day, so it's key that your internal newsletter gets – and keeps – employee attention. Your best option is to write shorter sentences that are easy to understand.
Keep the employee newsletter clean and minimal with great email design. For example, this internal newsletter from Stripo: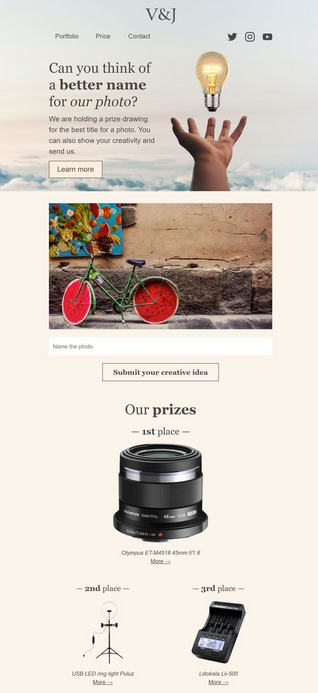 2. Always provide value to your employees
Your employees should want to read your newsletter. The employee newsletter is your opportunity to take important company and employee news and tie a bow around it.
For instance, you could try these company newsletter ideas for topics: 
Include business updates 
Share employee news 
Report industry trends 
Provide links to the latest company blog posts 
Announce upcoming events 
Promote new customer stories or case studies 
Make your newsletter an indispensable part of your employees routine by consistently delivering important information in an easy-to-digest format is a surefire way to keep your employees' attention.
Do you have an internal company blog? Feature a round-up of the top articles featuring employees, product launches, and more within your internal newsletter. Here's an example of elfo weekly digest newsletter that highlight news update of the week.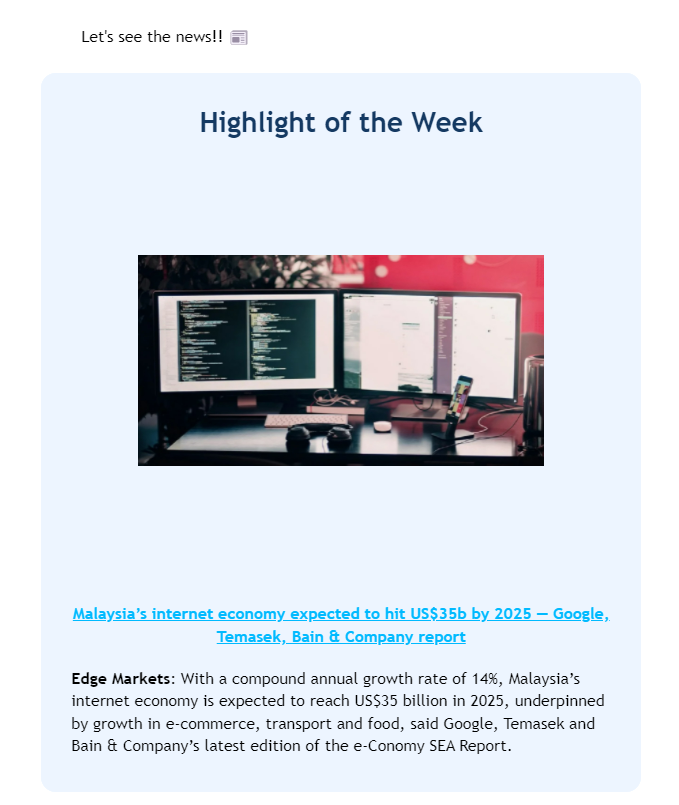 3. New team member announcement
Is someone new joining the team? Take this chance to present their profile and let them say a few words about themselves. A new member intro shouldn't read like a resume. Instead, a personal angle usually works better. For example, think about their hobbies, an interesting book they've recently read, their favorite music, or how they like to spend their free time.
This will help make a connection with colleagues. It will also encourage employees to reach out and talk to those who share similar interests and hobbies.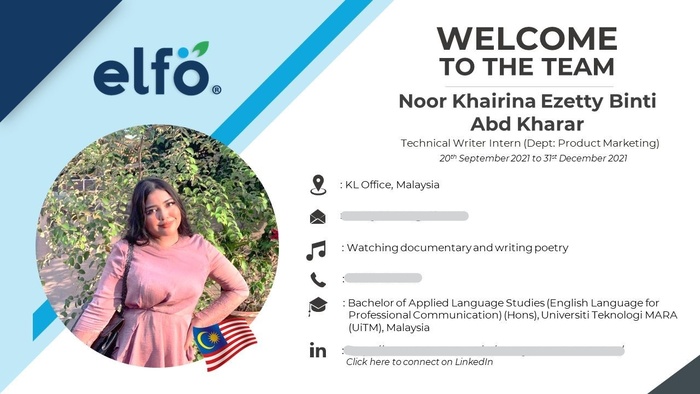 Ezetty, elfo Technical Writer Intern get to introduced herself in elfo newsletter
4. Commendable feats and milestones
Employees are continuously going above and beyond. Maybe they've accomplished something they can be proud of. Use the internal newsletter to notify everyone when a department or project team "accomplishes a remarkable task," so they can act as an inspiration. For instance, build team spirit, keep employees motivated, and inspire others to contribute to the team's success.
5. Team Spotlight 
Team spotlights are more common in the workplace, but they aren't limited to large corporations. Introduce the team, including who's on it, what they're working on, and how others can contact them. People aren't always aware of what other teams are working on, and they don't always spend their days reading the company wiki. In short, a team spotlight can help your entire company (especially new hires) stay informed and feel like they're part of something bigger.
 6. Team party 
These days, company retreats, parties, and getaways are very popular. Organizing your team is easy if you have a small group. However, if your company has a few hundred employees, some of whom work abroad, planning everything takes a lot of time and effort. You can avoid some of the hassle by including all of the details about what's coming and what your team members need to join you on a trip in your employee newsletter. After the event, write a summary, send photos and videos, and solicit employee feedback to make your next company retreat even better.
7. Special day events
You can't organize team getaways all the time. But why not bring the party to the team. By that, I mean organizing a special day at the office.
You can plan them around special dates, like International Coffee Day, Star Wars Day, or Read a Book Day. Or, you can create your own company events. Here's an example of a year-end holiday party with elfo talents virtually in Teams: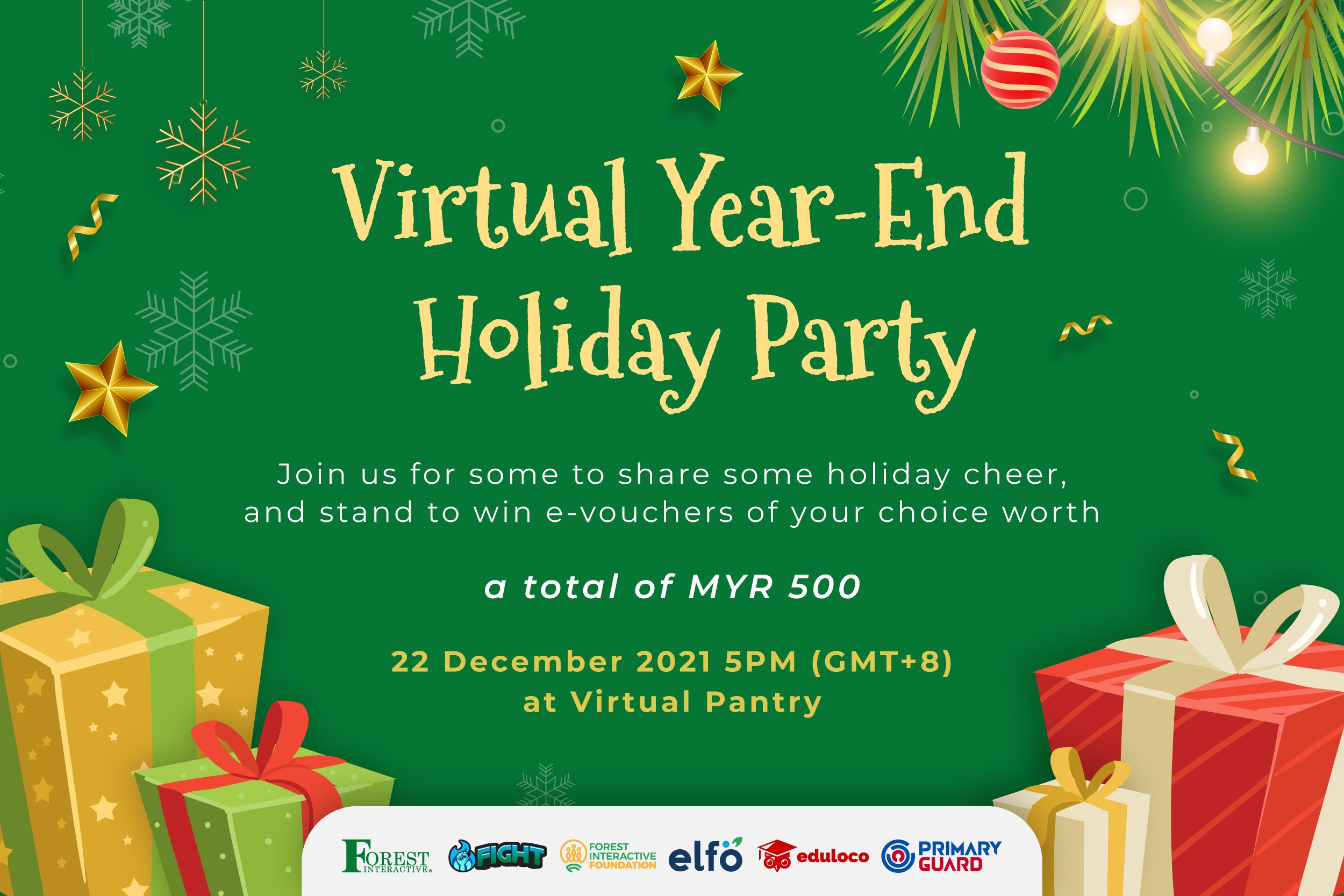 8. Competitions and contests
Everyone has at least one (extremely) competitive coworker. However, a healthy dose of competitiveness is always beneficial. You'll notice that employees have the same drive in their personal lives as they do in their professional lives. Why not use this as an opportunity to have employees compete in a race or other type of competition on behalf of your company? Organize competitions within your organization. 
It should also not be difficult to generate new ideas. Cycling, running, swimming, and other sports may be considered. These could be centered on other interests as well. Cooking, baking, photography, or demonstrating a skill are all examples of demonstrations. People are often surprised at how involved they can become, especially when it involves something they enjoy.
9. Surveys
Gathering feedback is important in all areas of business in order to succeed. On a daily basis, feedback is an important part of team interactions and development plans. An email or online survey is advantageous because it is quick and structured, and it allows you to learn about your employees' opinions.
Inquire about anything, including company benefits, training opportunities, workplace satisfaction, or a recent company retreat. In addition, "idea box" is a more general term. Online surveys allow you to do something that face-to-face surveys do not: you can make them anonymous. Just make sure people feel safe sharing and aren't judged based on the outcome.
10. Job openings
As another way to make your employee newsletters more valuable and engaging, include new job openings in them. We have a proclivity to associate with people who are similar to ourselves. So, if you're pleased with your employees' work attitude and performance, chances are their coworkers will be as well. This is especially useful in highly competitive industries (for example, IT Development) or when access to experts is limited. Here is an example of job openings from Bananatag newsletter: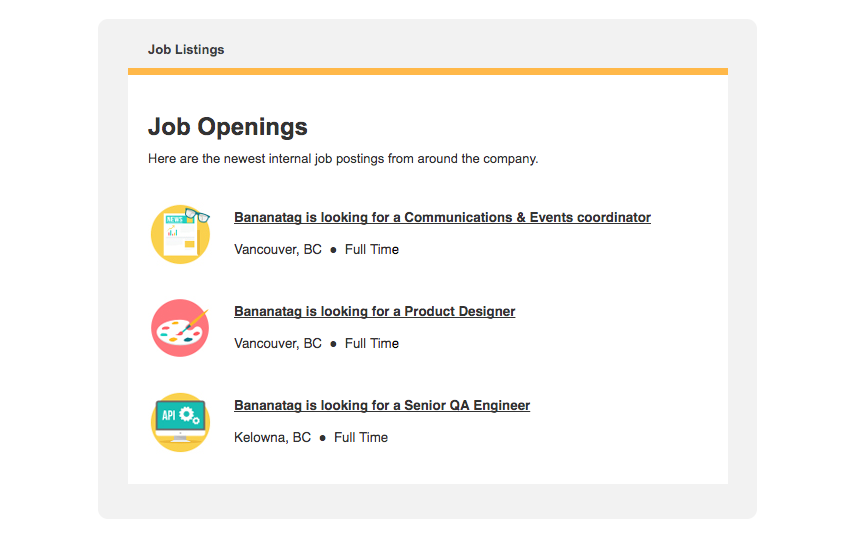 11. Training opportunities
Another way to help your employees thrive is to keep them informed about new training opportunities. 
This is a no-brainer if you're already running workshops and trainings, that people can attend. But if you don't have the budget to hire external trainers, you can try and start the initiative internally. Here's an example of a workshop training by elfo: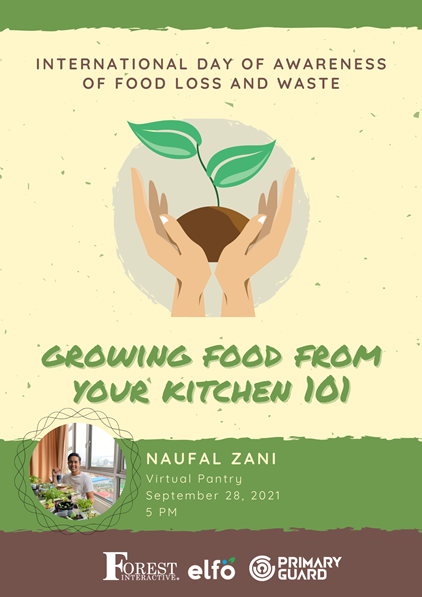 12. Naturally, all communication does not have to be about perks, benefits, or team outings.
After all, you are in charge of a company. As a result, internal email communication may also centre on issues affecting your company and industry. Send an email ahead of time to your employees if there are any legislative changes, an interesting trend that can help your business grow, or other important company news to communicate.
13. Updates on product and service development
Everyone in your team is affected by your decisions, so it only makes sense to keep them up to date on everything your teams have been working on. To effectively market your product, your marketing team must be aware of what is on the roadmap and what has been released.
If your Customer Service Team is up to date on the latest releases and services, they will be able to better assist your customers. Your sales team will be able to sell more effectively if they have answers or use-cases for your new features. The list could go on and on. It makes sense to keep customers up to date with new products and services. It also demonstrates that people do not need to rely on outside news to keep up with changes.
14. A (personal) message from the board or the CEO
An employee newsletter is a great way to share information about the company's results, future plans, and forecasts. Because your employees must understand the direction of the company in order to follow the vision.
You won't be able to meet with everyone one-on-one or even chat with them in the hallway if your company is large; you'll have to find another way to communicate. For example, in your company newsletter. However, there are times when the news your CEO must deliver isn't good and must be delivered as soon as possible. If something is having a negative impact on the company and its customers, they need to be aware of it so that they can prepare and understand the correct narrative (internal PR).
15. Sharing company's history 
New team members require more than just guidance on how to do their jobs well, where to find information, and who to contact for assistance. They should also understand where your company came from, what values it promotes, and what its mission is. While much of that information is already available on your careers page, including it in your onboarding employee communications is a good idea. Sharing amusing photos of the company's first office will help your new hires feel like they're a part of the team.
16. Changes in company leadership / employees leaving 
Some companies are hesitant to talk about employee departures. However, in some circumstances, such as when a retiree is being bid farewell, it makes perfect sense to do so. Or when it's someone in a key position, like the company's adored evangelist/face of the company/that fantastic intern. When people change positions or leave the company, this is a good way to notify the rest of the company. 
17. Just for fun 
Fun may not appear to have a place in a company newsletter, but it may make more sense than anything else.
Including jokes, puns, and trivia can make your employees' days brighter. If you do it on a regular basis, say, biweekly, team members may open your newsletter just to see that one segment.
Elements of effective employee newsletters
To write effective company newsletters, the following elements should be taken into account:
Target audience. Employees are the intended audience for internal newsletters. This may appear to be a single group, but this is not always the case. What do they want to know and what are they interested in? If you have a large company or a variety of interests represented, consider segmenting your content. On a departmental level, for example.
Content relevance. Each email newsletter should have a clear objective. As a result, align the content with the aforementioned objectives. However, readers should not feel as though they were wasting their time by reading (and responding to) your email. Alternatively, email marketing engagement will plummet after a few newsletters.
Presentation and format. To make newsletters familiar and easy to read/digest for everyone, use a consistent format. Internal newsletters benefit from having a consistent layout, style, and overall presentation. Use an email template that is both fixed and flexible. Why not plan it out in a grid format? It will save you a lot of time and effort if you get it right the first time.
Tone of voice and style. What the company stands for and how it sounds have a large influence on the tone of your voice and the manner in which you speak. It is important to choose a style that is appropriate for business. If you use the right tone, your newsletters will be more engaging and appealing. For example, a company like Red Bull may prefer a different tone than Starbucks, and these differ significantly from, say, a law firm, a non-profit, or the government. It can be lighthearted or serious and formal. A company newsletter is a tangible "representative" of the culture we frequently discuss.

Brand your business with perfect design. Try elfoMap Email Creator that comes with tons of ready-made templates and create professional emails that encourage engagement with your campaigns.