2020 has been quite a rollercoaster ride for everyone. Every industry is taking a hit due to the pandemic. Brands and businesses are learning to adapt by reinventing themselves in various ways.
Exploring what the digital frontier has to offer is something brands and businesses are doing to sustain themselves. One major change we've seen is the shift from traditional to digital marketing efforts. As a result, the digital marketing landscape is booming and it has a lot to offer to brands and businesses.
Today, a large part of the world is staying indoors and working from home as an effort to flatten the curve and break the infection cycle. Consequently, people are spending more time on their phones, especially on social media as they find ways to cope with the Covid-19 pandemic. Instagram is one of the social media platforms that has seen an increase in usage since lockdowns were introduced earlier this year. Instagram noticed the increase in activity and have decided to share new updates that are beneficial not just to its users but to brands and businesses too.
Before we dive into Instagram's new updates, let's take a quick look at some Instagram stats to get an idea of how Instagram is doing right now.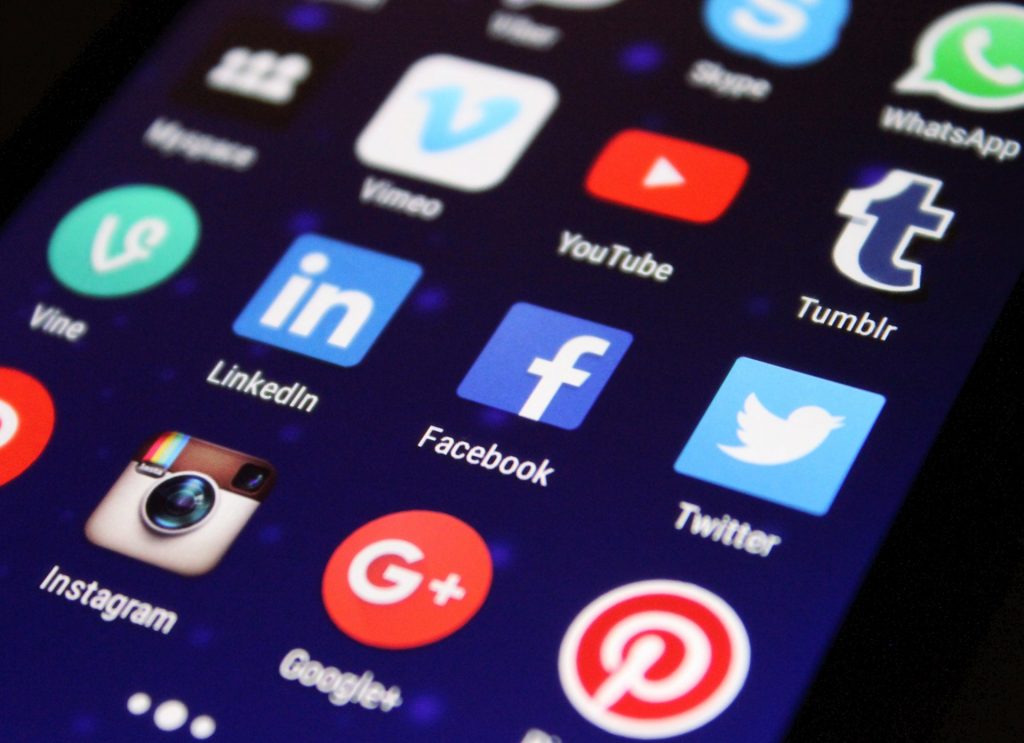 What's Happening On Instagram?
Instagram has come along way since it first started with 25,000 users. Today, Instagram has:
1 billion active monthly users with more than half of them using the social media platform every day (Statista, 2018)
10.7 hashtags used in the average Instagram post (HubSpot, 2020)
71% of users who are under the age of 35 (Statista, 2019)
Users spending an average of 53 minutes per day on the platform (Recode, 2018)
500 million Instagram accounts that use Instagram Stories every day and one-third of the most-viewed Instagram Stories are from businesses (Instagram, 2018)
An estimation of 50% of users that follow at least one business (Mention, 2018)
83% of its users who shared that they discover new products and services on Instagram (Facebook, 2019)
Over 4x more interactions compared to Facebook (Socialbakers, 2018)
So, What's New With Instagram?
We've seen Instagram evolve from a platform that allows users to edit their photos and videos using pretty cool Instagram filters to sharing Instagram stories, long videos via IGTV, their favourite music, their favourite online brand, using stickers and GIFs to interact with friends, followers, brands and businesses, and the list goes on.
During the global lockdown, Instagram released Stickers like 'Stay Home' and 'Support Small Business' to play their part and help flatten the Covid-19 curve plus helping brands and businesses get by. It might seem like something simple but it was greatly impactful. More people started using both of these stickers to raise awareness on the importance of social distancing and staying home, as well as helping local small businesses so that they can continue to survive.
Recently, Instagram announced that it will introduce Reels, a dedicated shop feature, and new authenticity measures to crack down on bot accounts. It will also merge its Direct Messages with Facebook Messenger. Let's take a closer look, shall we?
Instagram Reels
Reels is a new way for Instagram users to create short, entertaining videos. Sounds familiar? A lot of people have shared that Instagram Reels seem very similar to TikTok.
So, what is Instagram Reels all about? Instagram Reels allows users to record and edit 15-second videos using audios, AR effects and new fun creative tools. Depending on the type of account and account settings, Reels can be shared on the designated Reels Tab in the Explore page, the Feed, Stories and the new Reels tab on a user's profile. Unfortunately, Reels videos shared by private accounts will not be featured in the Explore page Reels Tab.
Also, Reels videos shared on Instagram Story will behave like an Instagram Story, meaning it will disappear after 24 hours. Now, if you're looking at your Instagram home page and wondering why you can't locate Reels, that's because Instagram Reels is currently available in the United States of America and 50 other countries. Don't worry, it will make its way to you real soon!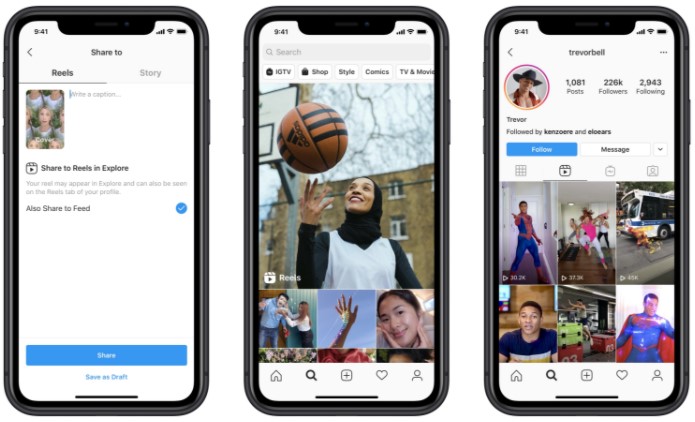 Instagram Shop
Instagram Shop is another feature that makes the Explore page exciting. It allows users to shop from brands and creators with ease. It's a one-stop centre that makes it easy for users to keep up with new trends. Imagine having all your favourite brands sharing their products with you in a streamlined page. Yup, that's what it is. Plus, Instagram Shop also shares specially curated products from brands and creators who are trending so that users won't miss out.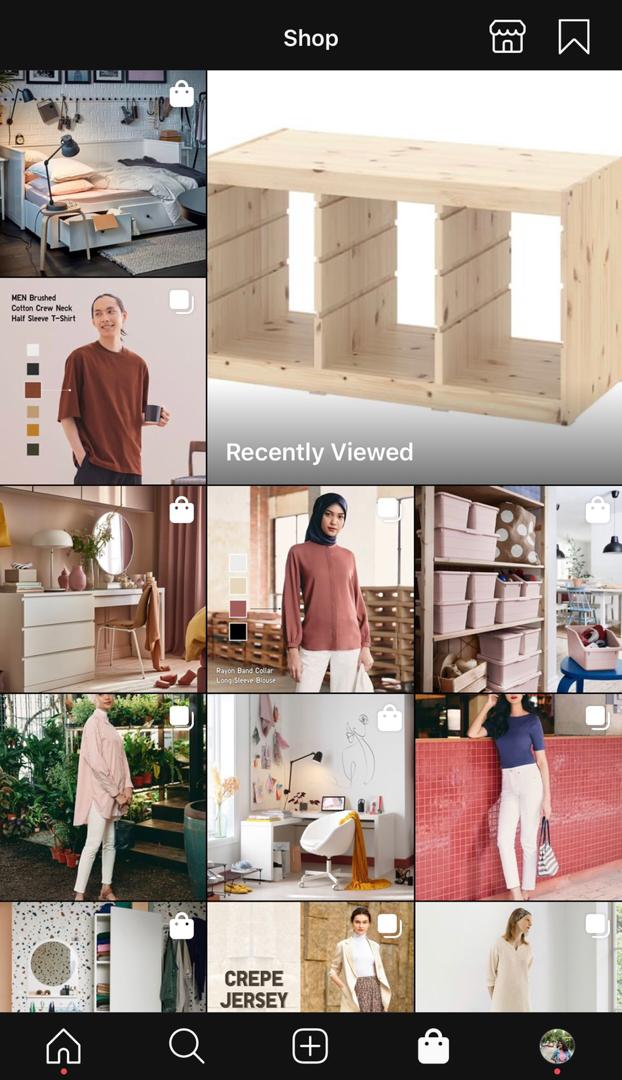 Instagram New Authenticity Measures
Instagram introduced new authenticity measures because it is always striving to give its users authentic content shared by real people instead of bots or parties trying to mislead its users. Who can blame Instagram right? Topics like buying followers and the rise of fake accounts have circled the web for a while now. It's hard to know for sure these days. Don't worry this authenticity measure will not affect every Instagram user. Only a small number of the community will be asked to verify their information.
One of Instagram's new authenticity measures is to prompt account owners to confirm and verify their information, especially if that account has taken part in any coordinated inauthentic behaviour or if a majority of that account's followers are based in a country that is different from the account owner's location. Account owners who fail to verify their information may risk getting their account disabled and their post reach reduced.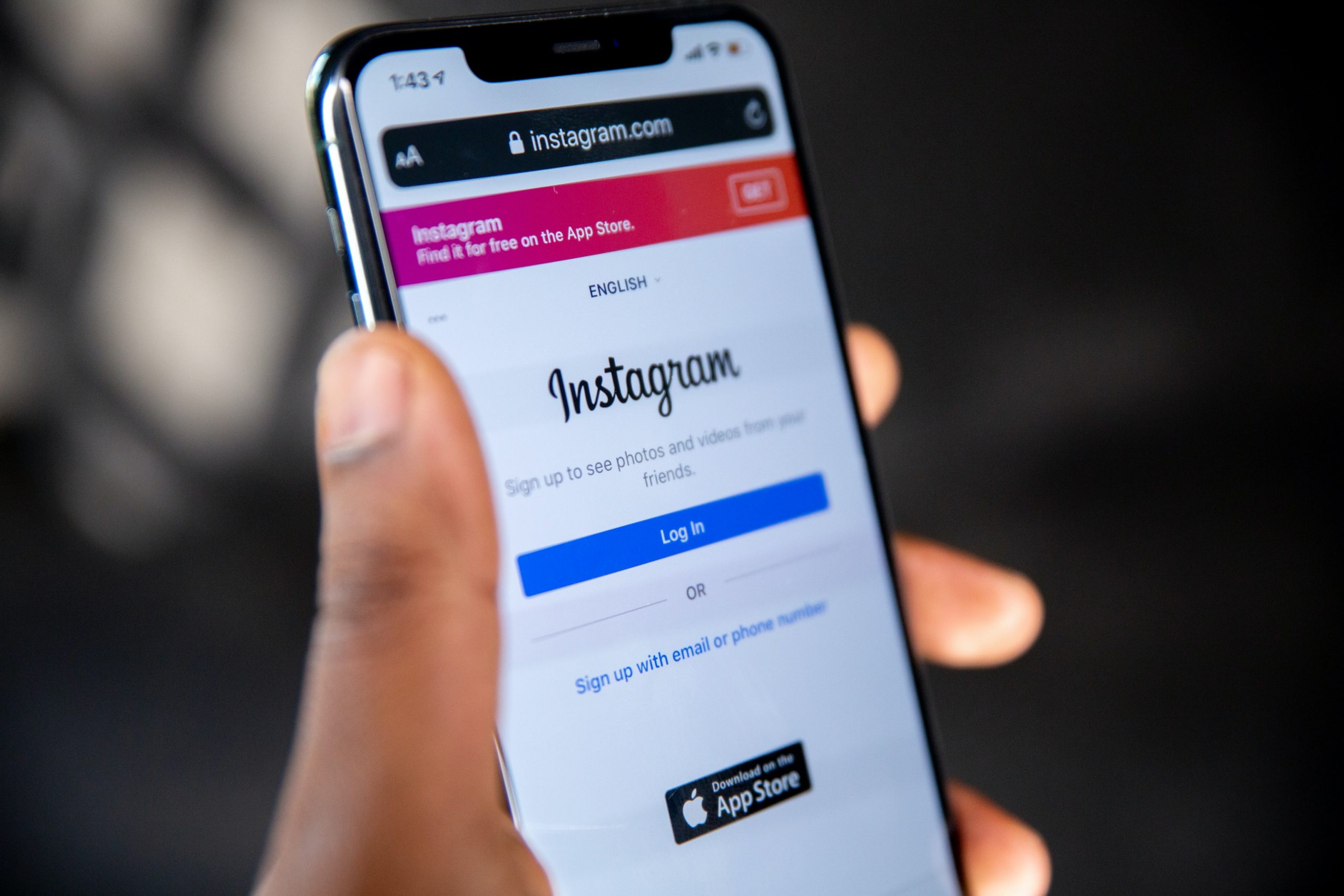 Instagram Direct Message + Facebook Messenger Merger
Facebook would like to give its users the option to communicate with friends and followers who are more active on Instagram. How? By allowing Facebook and Instagram users to merge their Messenger with their Direct Messages if they want to.
By merging Messenger with Direct Messages, users can engage in cross-platform communication with ease. However, there's a catch, Instagram Direct Messages will no longer look the way it does. It will take on a look that is more similar to Facebook Messenger. If you don't fancy that, then you can choose to keep your Direct Messages the way it, at least for now. This is what the messaging merger looks like on Instagram: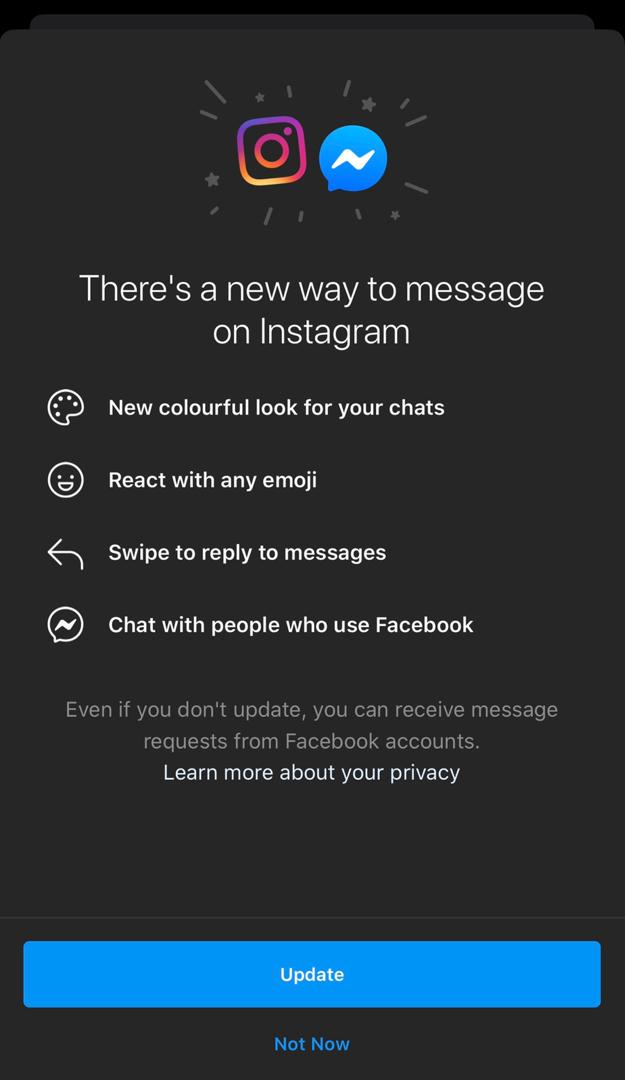 These features sound great but what does it mean to brands and businesses. Well, brands and businesses can leverage these features to optimise their reach, engagement and even increase their lead generation. Especially if a brand or business has products and services, they would like to share with Instagram's 1 billion active monthly users.
Not reaching these active users would be a wasted opportunity. Talk to us today to find out how to advertise your brand on Instagram. We also provide other social media advertising as part of our Digital Marketing Services.