Emails are a great way to reach out to your leads and customers. When implemented into your inbound marketing strategies, marketers find more success in their campaigns than with traditional marketing and advertising approaches.
Over the years, inbound marketing has evolved to become the most effective way to drive traffic to your website and boost your conversion rates organically. This type of marketing builds trust and increases your business credibility through scalable and repeatable techniques.
In this post, we'll reveal the recommended steps to implement an email marketing process into your overall inbound strategy and the different types of emails that you can send. By understanding which emails fit the criteria of your marketing plan, you'll be able to leverage email marketing for all your inbound campaigns.
What is Inbound Marketing?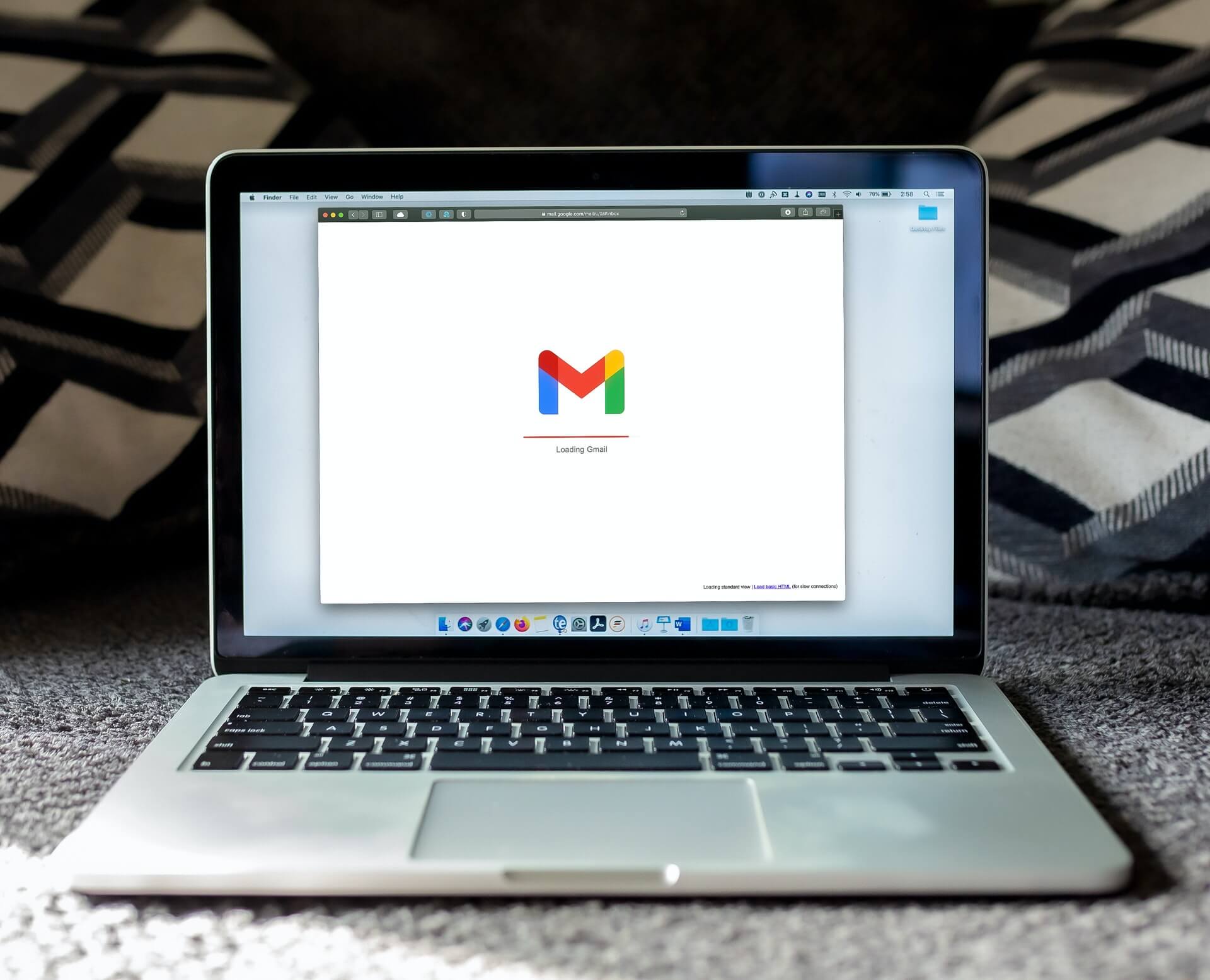 Inbound marketing is a powerful digital marketing approach that aims to attract customers with valuable content, appealing offers, and relevant engagement activities. By creating content that is tailored to specific buyer personas, you can meet the expectations of your target audience and grab their attention.
For most successful inbound marketing campaigns, the more personalised the experience, the higher the chances of leading your target customer to the buying process. Giving a personal touch to the buyer's journey helps develop a better relationship between the company and the customer.
Why Your Inbound Strategy Should Include Email Marketing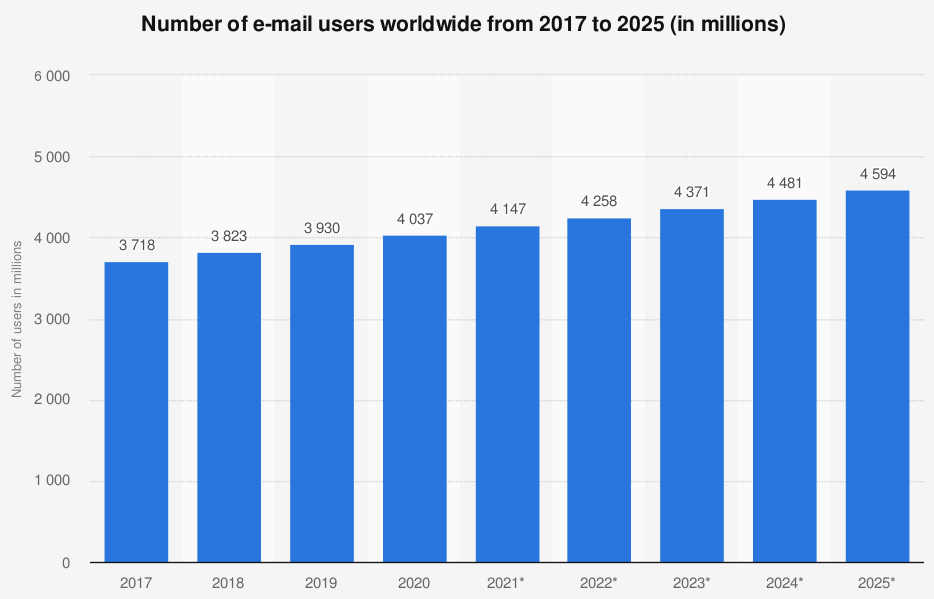 Source: Statista
Emails are still one of the most utilised forms of communication between people to date. According to Statista, there were roughly 4.1 billion email users in 2021. This number is predicted to rise significantly in the next few years.
The following characteristics highlight why emails should play a vital role in inbound marketing campaigns everywhere:
Emails allow brands and companies to convey their message as compellingly as possible.
You can personalize your words and the design of the email template to engage your customers.
Since email marketing is based on a person's choice to opt-in, you have a clear number of people in your database that's willing to receive your content and offers.
You may segment your audience based on their needs and wants to deliver optimised content and offers to the right audience at the right time.
How Can Email Marketing Fuel Your Overall Inbound Strategy?
There are 4 steps your inbound marketing strategy should take to convert leads into long-term, paying customers via email marketing.
1. Attraction
First, you'll need a list of email addresses. Catch your visitors' attention with popup forms, banners, PPC ads, social media advertising, and good-looking landing pages with useful content. At the 'attraction' stage, you want to give your site visitors an enticing reason to share their email addresses with you.
It may take some testing and tweaking, but you'll eventually build an email list of interested people. It's highly recommended that you also segment the email addresses you receive into the right categories to make management easier later on.
Related topic: How to Easily Collect Email Addresses for Free
2. Nurturing
As your email list grows over time, you should build up trust with your subscribers by 'nurturing' them. In the 'nurturing' stage, it's all about retaining your leads and convincing them to turn into customers. Following up after they subscribed, send relational emails focused on building a good relationship with the customer to increase their trust in the brand.
Offer relevant advice or insight to your subscribers to reinforce your authority as a business that's worth buying from. The free content can take the form of a blog post, short video, or downloadable ebook. Customers that trust your business are more likely to buy your product, so relational emails are an important part of the email flow.
Related topic: 7 "Thank You for Contacting Us" Page Best Practices
3. Conversion
If your nurturing strategies worked, your prospects should now be ready to proceed to the 'conversion' stage. This is the critical stage when you should run email drip campaigns with winning calls-to-action (CTAs).
Send promotional emails to increase awareness about your products, what services you offer, and any other deals your business might be running. In particular, coupons, discounts, free trials, and/or demos are a great way to convince your customer to make a buying decision!
Also, don't forget to run A/B tests for each campaign before reaching out to your subscribers!
4. Advocating
After your prospect has clicked on your offer and purchased, it's not over yet! Send transactional emails as a response to a customer's actions to help keep them updated on the proceedings of their order. Order confirmations, shipping information, and receipts are all examples of transactional emails.
In the 'advocating' stage, you should still keep your customer's attention because having repeat customers is great for business. Convince them to buy your product or services again by following up with more offers, related products they might like to buy, or even asking for feedback on your service.
Emails Complement Inbound Marketing Strategies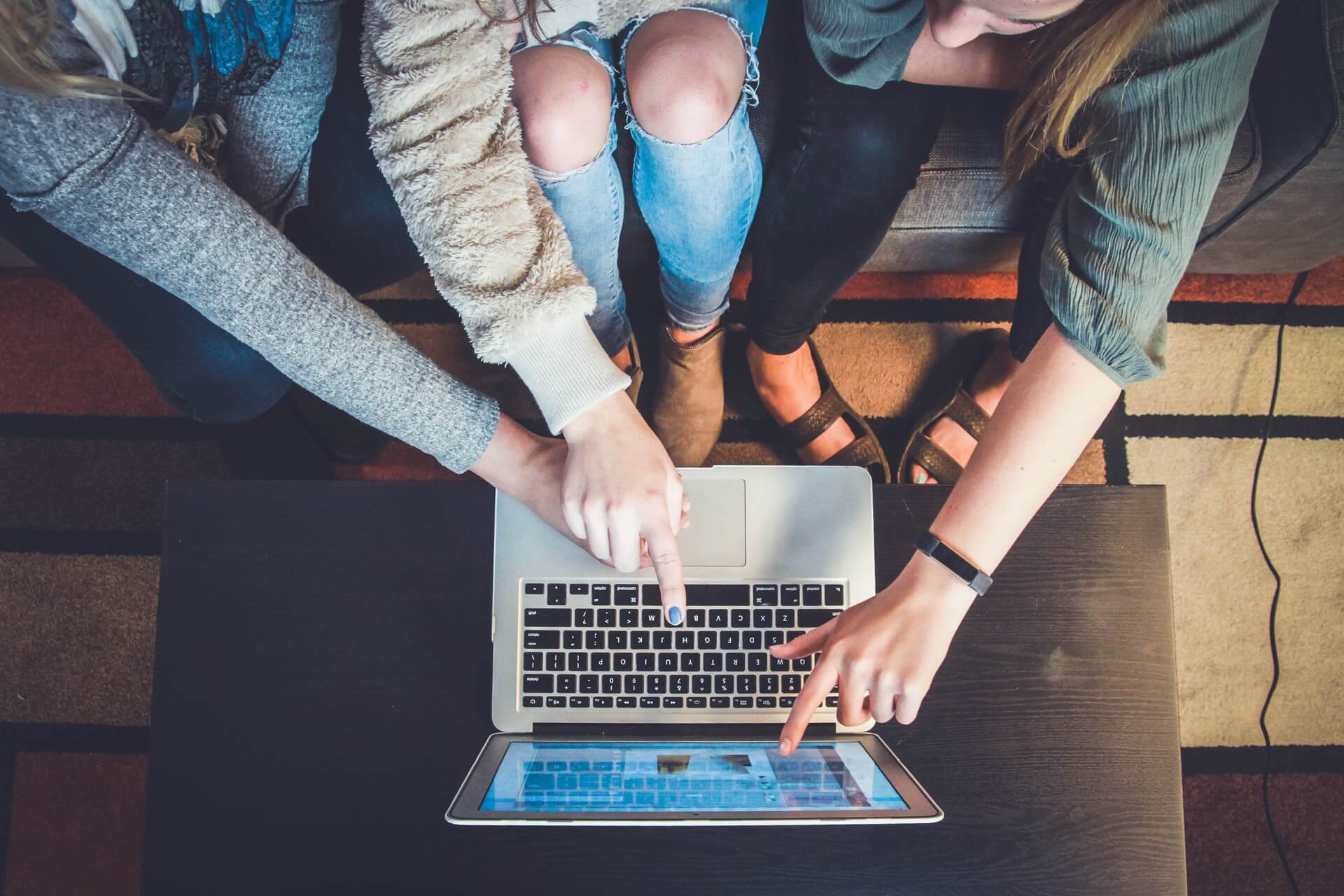 You should take advantage of various types of emails to meet your engagement goals. Email marketing can help improve the effectiveness of your inbound marketing strategy.
As a direct channel to your target audience, emails allow for open communication between the customer and your company.
As a medium that delivers more personalized content to customers, email marketing can sync up with your CRM and contribute rich data to external platforms.
If you're looking for more great email marketing tips for driving results, read this article. If you're looking for the right solution for your email marketing campaigns, try using a marketing automation platform like elfoMAP. Email marketing can be made easier with the right suite of design and support functions.